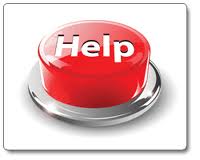 East Lothian Council has been working with Community Councils to develop a local plan that would support people in our area in the event of an emergency.
For any major emergency, the emergency services will be on hand.
Information will be available on EAST COAST FM – tune in for updates and advice.
Contact Numbers you should know:
999 – URGENT ATTENTION to protect and/or save people or property at land or at sea (Police, fire service, ambulance, paramedics, coastguard, RNLI)
101 – POLICE help needed – your call will be logged and the police will be in touch.
111 – MEDICAL help needed – (NHS 24) – advice and support for medical worries
01875 824305 – DOG FOULING
0845 601 8518 – ANTISOCIAL BEHAVIOUR
If you think that Dunbar Community Council can help in an emergency, please call your Community Council Resilience contacts:
Pippa Swan – 07530 384067
Jacquie Bell – 07721 585474