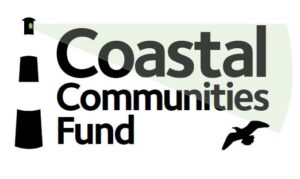 The Big Lottery Fund, which is administering the Coastal Community Fund (CCF), have turned down the funding application put together by the task group of volunteers.   The group consisted of Ross Combe, Dee Davison, Susie Goodwin, Louise Nicolson, Iain Waugh and Will Collin, with Sustaining Dunbar's Susan Guy as the group's 'facilitator'.  Dunbar Community Council (DCC) wishes to thank all those concerned in pulling together a wide range of local projects and combining them into a single bid within a very tight timescale.  DCC also appreciates the involvement of the local groups which submitted the wide range of projects for consideration.
The letter bearing the disappointing news said that there had been an exceptionally high response to the CCF. For mainland Scotland, excluding the Highlands, they had a budget of £2.05m and received 117 applications worth £23,584,647.  Because they had so many responses they were unable to give us detailed feedback on our application.  However they did remind us that the Fund will run for at least another 2 years.
DCC will arrange a follow-up meeting towards the end of the summer when the volunteer task group and representatives of the groups involved will be asked to consider if they wish an application to be made to the CCF in 2013 and the format that it should take.